There is a unique and captivating beauty when a woman enters the water
The water becomes a sanctuary, a place where a woman can disconnect from the demands of everyday life and reconnect with her inner strength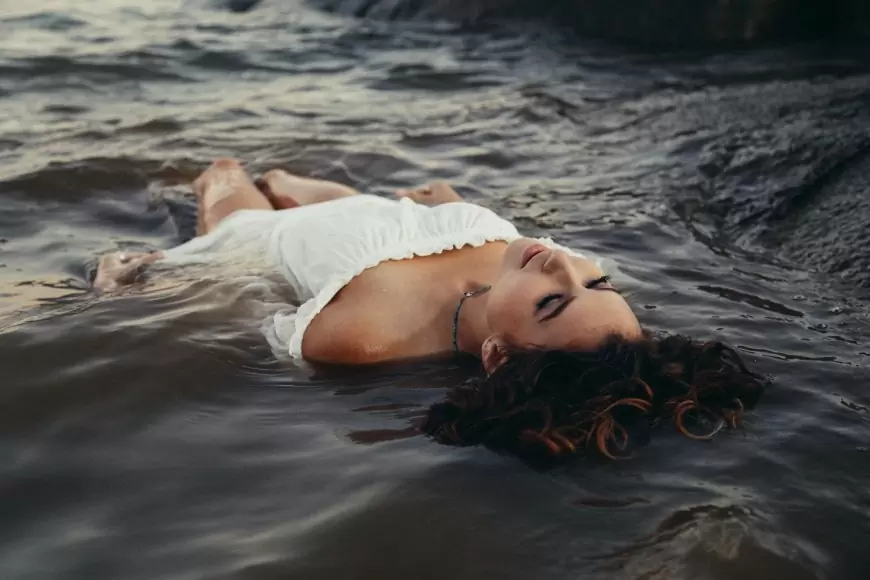 There is a unique and captivating beauty when a woman enters the water. Whether it's the tranquil embrace of a calm lake or the rhythmic waves of the ocean, the water becomes a canvas for her to express her strength, grace, and connection with the elements. In this aquatic realm, women find a space to reclaim their power, explore their limits, and immerse themselves in a world where they can truly be themselves. As a woman enters the water, she is embraced by a sense of liberation and freedom. The weight of societal expectations and constraints dissipates, and she emerges as a force to be reckoned with. With each stroke and every movement, she navigates through the water with confidence and determination, defying limitations and proving that she is capable of achieving great feats.
The water becomes a sanctuary, a place where a woman can disconnect from the demands of everyday life and reconnect with her inner strength. It is here that she can let go of inhibitions, releasing any self-doubt or insecurities that may have held her back. In the water, she finds a space to be unapologetically herself, embracing her body, her capabilities, and her unique essence.
Women in the water exude a captivating grace. Whether gliding through the surface with elegance or embracing the raw power of the currents, their movements become a dance that blends strength and fluidity. The water becomes an extension of their bodies, a medium through which they express their athleticism, their resilience, and their unwavering spirit. Beyond the physicality, the water holds a deeper significance for women. It symbolizes rebirth, renewal, and a connection to the primordial origins of life. It is a reminder of the sacredness and nurturing qualities that women embody. In the water, they tap into their intuition, their instincts, and their ability to adapt and flow with the ever-changing tides.
Women in the water inspire and empower. Their presence challenges stereotypes and shatters glass ceilings. They show the world that strength and femininity are not mutually exclusive, but rather interwoven qualities that can coexist harmoniously. Through their achievements and their unwavering determination, they pave the way for future generations of women to break free from societal limitations and embrace their true potential. So, the next time you see a woman in the water, take a moment to witness her strength, her grace, and her unwavering spirit. She is a testament to the indomitable nature of the female spirit and a reminder of the boundless possibilities that lie within each and every one of us.
What's Your Reaction?